Dolby and DTS – two iconic names in the entertainment industry – and "surround sound" are the subjects of this article. Sounds attractive? What exactly is surround sound? Are Dolby and DTS the same?!
What is the difference (if at all!) between Dolby Digital, Dolby Digital Plus, DTS, Dolby Atmos, and DTS:X?
If you are thinking, "all of this sounds like a top-drawer marketing trick to sell home theaters, TVs, and promote movies…" you're not alone!
Read on to find the answers …
But before that, you may want to read the first article in this series on audio processing if you need a simplified intro to the basics of digital audio.
What is Surround Sound?
The term "surround sound" is used to describe sound systems capable of producing a sensation of sound from all directions surrounding the listener (i.e., 360 degrees) at ear level.
Sounds produced by stereo systems, comprising of a left and a right speaker, can only seem to originate from the front of the listener. However, this configuration can create perceptions of left and right directions.
Surround sound systems extend the "sound field" to all directions surrounding the listener, including the sides and rear, by using additional speakers placed strategically. 
[swpm_protected custom_msg='
This content is for registered users only. Kindly subscribe to OTTVerse.com to read the rest of this article and all our premium posts.
']
Difference between 5.1 and 7.1 Surround Sound
The most common surround sound speaker layout is "5.1".
"5.1" indicates that it has five main (full audio spectrum) channels and one low-frequency enhancement (LFE) channel. The 5.1 system is widely used in home theaters.
The following figure shows the recommended layout for a 5.1 speaker surround sound system.
Note: The subwoofer (used for playing the LFE channel) can be placed anywhere.
A 7.1 system, less common than 5.1, uses four surround speakers apart from left, right, and center. The idea here is to split the side and rear sound effects. In this layout, two of the surround speakers are placed to the side of the listener (close to 90 degrees) and another two to the rear.
Immersive Sound
The concept of surround sound described in the previous section has been taken to the next level with "immersive sound."
Immersive sound technologies enable (virtual) "placement" of sound sources anywhere in 3D space surrounding the listener, including above the ear level.
Imagine scenes of an airplane flying overhead, birds flying across, or rain. Immersive sound aims to provide a close-to-real sensation of the visuals on the screen, placing you in the middle of the action.
Many immersive sound systems use height (overhead) speakers in addition to ground-level speakers. For example, a 7.1.4 system uses four overhead speakers on top of a standard 7.1 system.
Check out this link on Dolby's website for some expert advice on speaker placement for surround and immersive sound effects.
The term "object-based audio" is also used for immersive sound technologies as they allow modeling of sound sources along with their coordinates in 3D space as "objects." This differentiates them from earlier "channel-based" surround sound technologies where directors had to mix the sounds from a scene into pre-determined channels.
Audio objects also open up possibilities for the personalization of audio delivered to consumers. Consumers can switch off / on or play up / down the volume of different audio objects based on their needs, preferences, hardware capability, or listening environment.
For example, many listeners might want to boost the dialogue a bit. But this feature requires a good deal of improvisation in the production workflow and infrastructure all across the ecosystem and not yet widely prevalent.
Surround/Immersive Sound involves the whole audio ecosystem!
We have talked about the number of speakers and their placement for surround and immersive sound. But true surround / immersive sound effects can be realized only when all stages in the digital audio processing chain, from capture to playback-support handling of surround / immersive sound.
The recording should have produced the channels tailored to be played on the front, surround, and LFE speakers. Then the codec should support the encoding and identification of all the channels in its bitstream. Finally, the playback system should have the needed number of speakers placed optimally.
In the case of object-based audio, audio objects (soundtracks with associated metadata indicating spatial coordinates and other information useful for rendering) also need to be embedded in the encoded bitstream.
Recording, mixing, and encoding are part of program production. As long as the surround channels and audio objects are included in the bitstream, "surround virtualization" algorithms can simulate surround effects (to a lesser extent) even on playback systems with a lesser number of speakers.
Let us now take a look at the popular codecs used for surround sound.
Surround/Immersive Sound Codecs – Dolby Digital, Dolby Atmos, DTS:X
The name Dolby Digital immediately pops up in the minds of many when they think about surround sound. Indeed, the surround sound marketplace is well and truly dominated by Dolby with its various technologies (Dolby Digital being just one of them).
Another well-known name in this space is DTS.
DTS is Dolby's fierce rival, which has a product or technology to match most of Dolby's.
Dolby and DTS technologies deliver essentially the same results to customers and end-users but differ in their technical implementation and specifics (which they have to, obviously!).
For most people, apart from audio professionals, it's not very important to know if / which one of them is technically "better." Both of them sound great.
Almost all consumer playback devices for surround sound applications (AVRs, soundbars) support both of them. End-users have to go by the choice made by directors of movies, TV programs, or music records. Burning audio into one of the surround sound formats is mostly in the realm of audio professionals.
But Dolby undoubtedly has far more adoption in the cinema and broadcast audio ecosystem. Far more movies, music, live and recorded TV programs are produced in Dolby formats than DTS. Support for Dolby formats is mandatory in many digital broadcast standards across geographies.
Many leading OTT platforms like Netflix and Amazon Prime Video support Dolby formats but not DTS. Also, many recent high-end smartphones have built-in support for Dolby Atmos.
Despite all the hype surrounding Dolby and DTS, they are by no means the only surround sound technologies that are prevalent.
There are many MPEG standards for surround sound, which have also been rolled into digital broadcast standards. AAC supports up to 48 channels, which, of course, covers 5.1 and 7.1. MPEG Surround (a.k.a. Spatial Audio Coding) and MPEG-H 3D Audio are other standards for surround and immersive audio.
Let me now list down the major surround sound technologies for reference and their use-cases.
| | | | |
| --- | --- | --- | --- |
| Use-case | Dolby | DTS | MPEG |
| 5.1 surround | Dolby Digital (AC-3) | DTS Coherent Acoustics (or just DTS) | AAC |
| 7.1 surround | Dolby Digital Plus (E-AC-3) | DTS-HD and DTS-HD Master Audio | AAC |
| Virtual Surround [channel upmixing / downmixing] | Dolby Atmos, Dolby Pro Logic | DTS Headphone:X, DTS Virtual:X,DTS Neo:6 and Neo:X | MPEG Surround (MPEG-D Part 1) |
| Object-based or Immersive Audio | Dolby Atmos, AC-4 | DTS:X | MPEG-H 3D Audio,Spatial Audio Object Coding (SAOC) – MPEG-D Part 2 |
Note: Dolby Atmos has effectively replaced Dolby Pro Logic. Similarly, DTS Headphone:X and DTS Virtual:X have replaced DTS Neo variants.
Let us now go over a few quick details about Dolby Digital, Dolby Digital Plus, Dolby Atmos, and DTS.
Dolby Digital
Dolby Digital (AC-3) is a codec for 5.1 surround sound based on the MDCT (Modified Discrete Cosine Transform). It supports 32, 44.1, and 48 kHz sample rates.
An AC-3 bitstream can carry a maximum of 5 full audio spectrum channels and one low-frequency effects channel.
Dolby Digital Plus
Dolby Digital Plus (E-AC-3) is an improvement over AC-3 capable of supporting 7.1 surround sound. It supports the same sample rates – 32, 44.1, and 48 kHz – as AC-3.
It supports higher bit rates and provides better quality at lower bit rates than AC-3.
All E-AC-3 decoders can decode AC-3 streams.
Dolby Atmos
Dolby Atmos is an object-based audio technology. Originally released for cinemas, Dolby later rolled out Atmos for a variety of devices including home theaters, smartphones, and wireless speakers.
Dolby Atmos technology is a combination of (one of) Dolby's decoders followed by post-processing for creating immersive sound effects, followed by more post-processing like equalization and volume control.
The decoders used in Atmos are Dolby Digital Plus, Dolby TrueHD, and Dolby MAT. Dolby has enhanced all these codecs with support for object-audio metadata along with legacy channel decoding. Dolby Digital Plus is intended for OTT and broadcast, TrueHD (a lossless codec) for Blu-ray Discs, and MAT for gaming.
A post-processor named the Object Audio Renderer translates the soundtracks and the metadata in the bitstream into channels based on the number and characteristics of the speakers available in the playback system.
Atmos supports 10 "bed" channels and 118 audio objects in the bitstream. It offers output support for 24.1.10 speakers!
Dolby Atmos devices can handle legacy channel-based content also apart from Atmos-enabled content.
DTS
DTS Coherent Acoustics is DTS's base codec for 5.1 Surround. It is based on ADPCM (Adaptive Differential Pulse Code Modulation). As a result, DTS typically has higher bit rates than Dolby AC-3 which uses MDCT. Conversely, the higher bit rates also mean that it is generally less lossy than AC-3.
DTS-HD and DTS-HD Master Audio
DTS-HD and DTS-HD Master Audio are competitors to Dolby's E-AC-3 and TrueHD. They are built as extensions to the base DTS codec.
DTS-HD can support 96 kHz, 24-bit depth, 7.1 surround audio.
DTS-HD Master Audio supports high bit rates including lossless and virtually unlimited number of surround channels. It offers support for 192 kHz sample rate and 24-bit depth.
They are intended for use in Blu-ray Discs.
DTS:X
DTS:X is an object-audio technology and a competitor to Dolby Atmos. It is based on a similar architecture as Atmos, i.e., a decoder followed by a post-processor.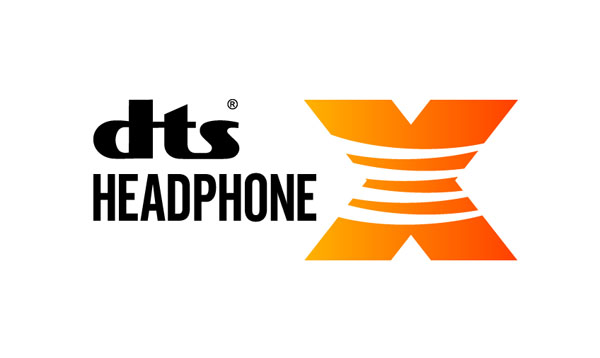 DTS Headphone:X
DTS Headphone:X is a virtual surround technology intended for headphones in gaming applications.
---
That brings us to the end of this article. I hope now you have an understanding of how Surround Sound works, what is Surround Sound 5.1 and 7.1; and the differences between Dolby Digital, Dolby Digital Plus, Dolby Atmos, and DTS.
I hope you found this helpful. Thank you for reading.
[/swpm_protected]
Mohammed Harris is a freelance writer on technology, especially multimedia and its applications.
Previously, he worked in the embedded multimedia software industry for more than 15 years, with successful stints in multimedia codec and systems engineering, project management, and technical management. He delivered several successful projects and solutions for Tier-1 customers from semiconductor, consumer electronics OEMs, and multimedia algorithm / IP licensing majors.
He has a keen interest and strong expertise in multimedia signal processing.
He holds a Bachelor's degree in Electrical and Electronics Engineering from Birla Institute of Technology and Science (BITS), Pilani (India), and a Master's degree in Electrical Engineering with emphasis on Communications and Signal Processing from the University of California, San Diego (USA).